Welcome to the world of Shiralee Stitches.
We are passionate about all things fabric here…..
…and we loove antique style quilts, especially English inspired quilts!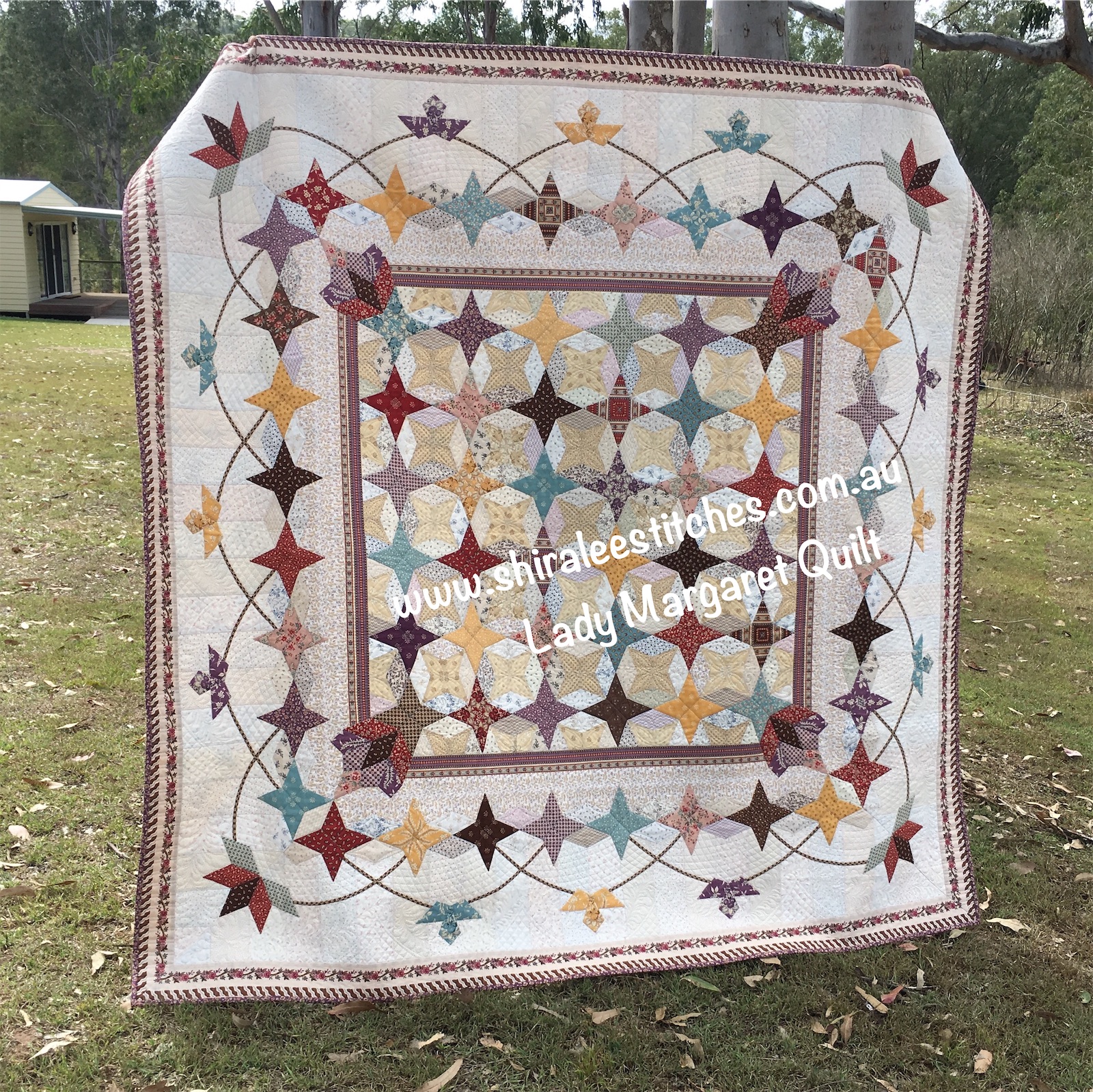 I am very excited to announce my latest BOM, one of my own Shiralee Stitches designs, Lady Margaret, as pictured above. Beautiful dancing periwinkles in fresh reproduction fabrics are a joy to paper piece.
You can see all the details and sign up for the BOM here. We would love to have you join us in this English Paper Piecing fun.
Now,  grab a cuppa………and explore all that is Shiralee Stitches……I hope you become inspired……
Sandy
What's New