Please Note…. we at Shiralee Stitches are having a little break over the holiday season. Between Friday 14th December 2018 and Monday January 7th 2019, we will have limited hours of operation and orders will be substantially delayed within these dates. We thankyou for your understanding, and greatly appreciate your ongoing support. We will be back in the New Year in full swing with lots of new and inspiring ideas.
Welcome to the world of Shiralee Stitches.
We are passionate about all things fabric here…..
…and we loove antique style quilts, especially English inspired quilts!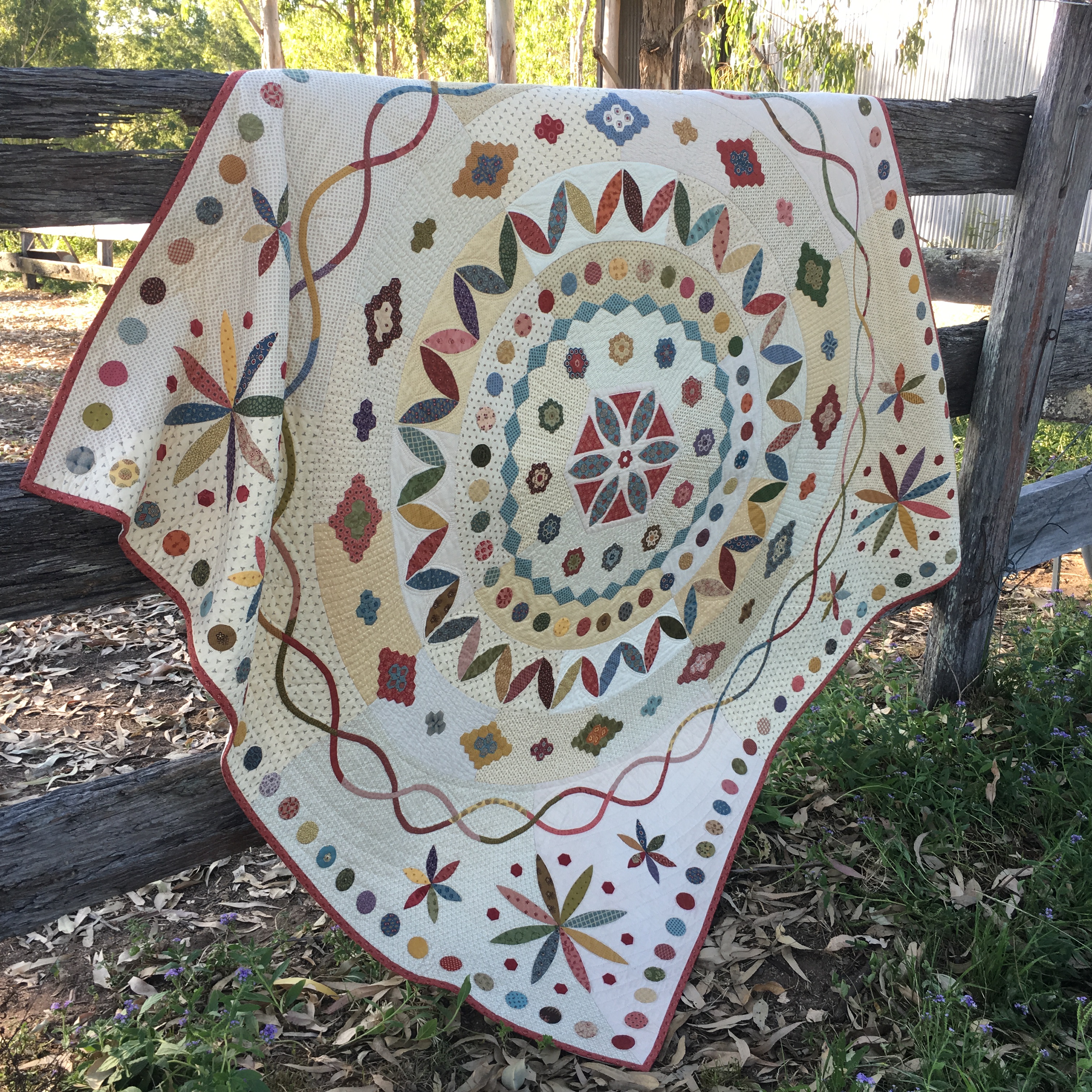 We have just started this beautiful quilt "Doing the Rounds" by Susan Reinhard ……read about it here  
So grab a cuppa………and explore all that is Shiralee Stitches……I hope you become inspired……
Sandy
What's New