Welcome to the world of Shiralee Stitches.
We are passionate about all things fabric here…..
…and we loove antique style quilts, especially English inspired quilts!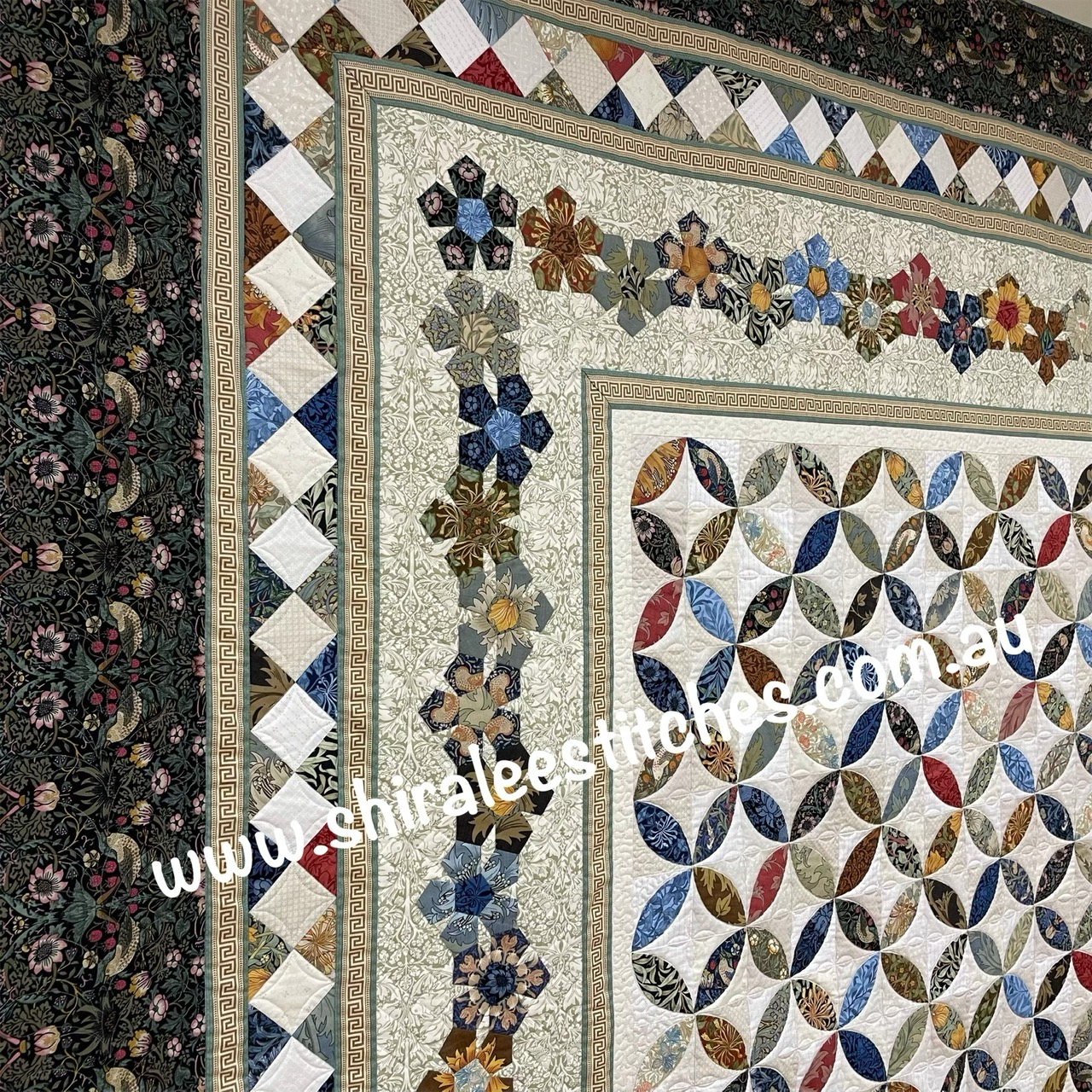 I am very excited to announce my latest BOM, one of my own Shiralee Stitches designs, Norfolk, reworked in gorgeous William Morris fabrics. Available in 2 colourways… Black and teal shown above. You can see all the details and sign up for the BOM here. 
Now,  grab a cuppa………and explore all that is Shiralee Stitches……I hope you become inspired……
Sandy
What's New