Please Note : We at Shiralee Stitches are taking a little break and having a change of pace over the holiday season. All orders placed after Friday 13th December at 2pm will take longer than normal to be processed. We will be returning in full swing in the new year. We wish you all a happy and safe holiday season and thankyou for your ongoing support. 
Welcome to the world of Shiralee Stitches.
We are passionate about all things fabric here…..
…and we loove antique style quilts, especially English inspired quilts!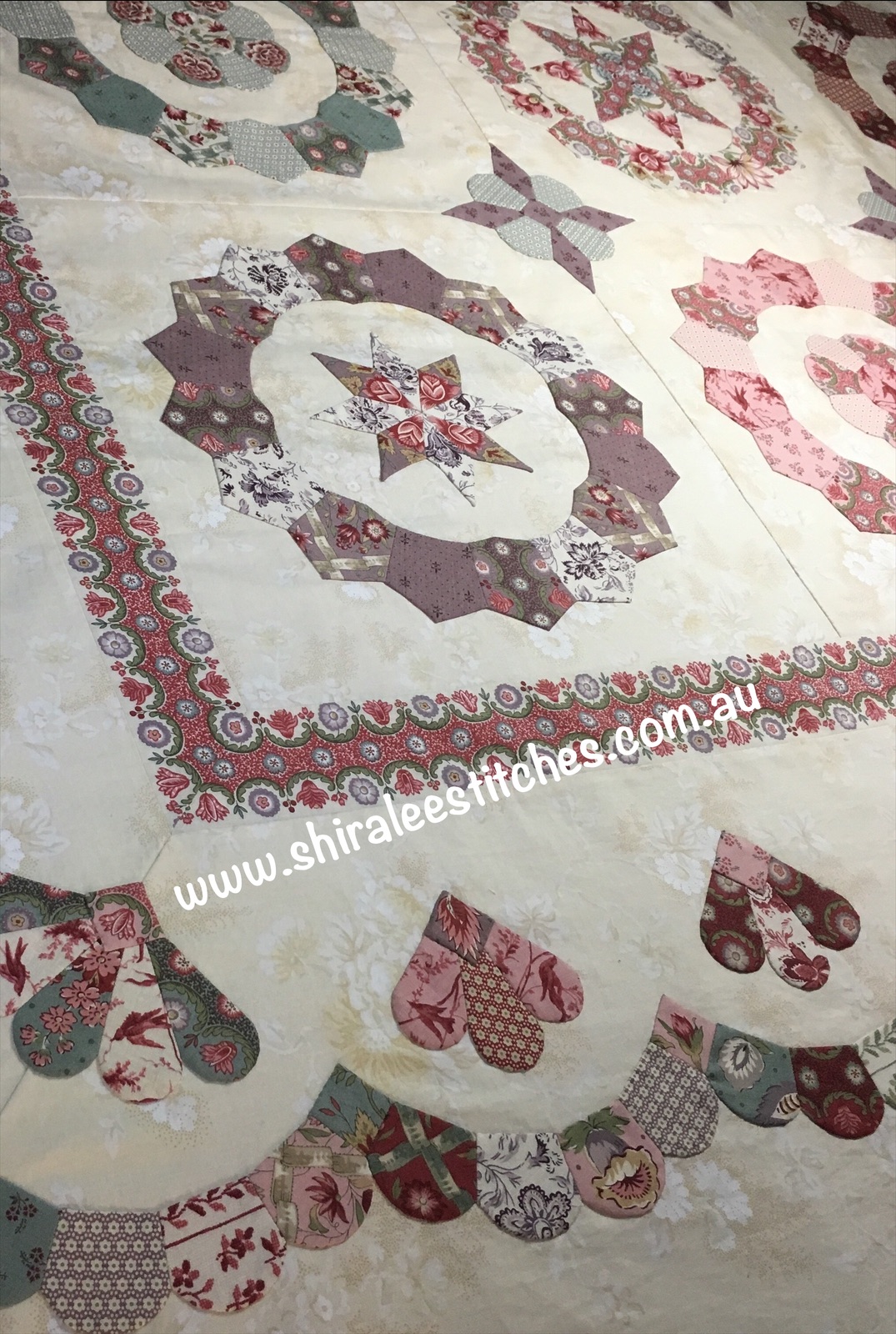 I am very excited to announce my latest BOM, and beautifully re-vamped pattern kits for my Shiralee Elegance Quilt.
You can see all the details and sign up for the BOM here. We would love to have you join us in this English Paper Piecing fun.
Want to create your quilt using a different fabric theme? Then you can purchase the pattern kit, complete with papers, templates and full pattern here.
Now,  grab a cuppa………and explore all that is Shiralee Stitches……I hope you become inspired……
Sandy
What's New